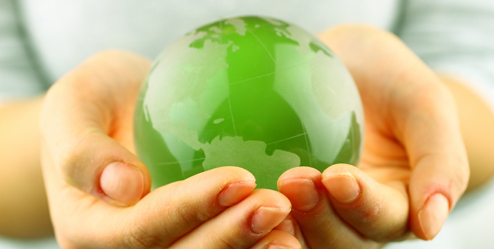 Your business can play an important part in protecting and conserving the environment in which we live today by using Solo Group for your green printing.
That way you'll know that you're doing your part for the environment. You will be reducing waste and ensuring that you're not contributing toxins to the environment or rubbish to landfills.
Our Five point Green Policy
1) PAPER:
All our paper is FSC (Forest Stewardship Council) certified. Thus making sure that 7 trees are planted for each one felled. We use 100% Recycled Paper for our offset and we use Cocoon 100 silk for our coated range of flyers, business cards, folders, posters, letterheads and comp slips.
There are no cost effective 100% recycled coated papers available on the market at this time. However, the coated gloss and silk paper we use and endorse is made from 100% genuine de-inked post consumer waste within its coating.
2) INK:
The inks we use on our digital and litho presses are organic soy or vegetable based rather than the standard oil based inks.
3) SEALANTS:
Inert water based protective coatings are used rather than polymer based for litho work.
4) PROCESS:
We use alcohol free printing presses for litho. We use no animal glue in our print finishing.
5) WASTE:
All waste we produce is segregated, reused or recycled.